IN MEMORY OF H.E DR JOHN JOSEPH POMBE MAGUFULI - THE 5TH PRESIDENT OF THE UNITED REPUBLIC OF TANZANIA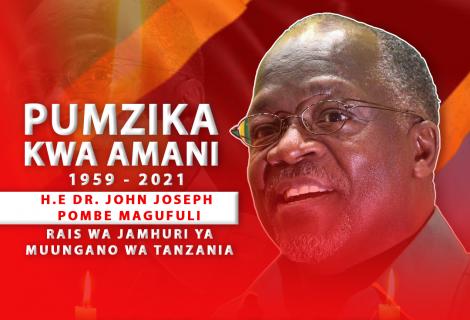 The Board, Management and Staff of ActionAid Tanzania joins all Tanzanians in mourning the tragic loss of the President of the United Republic of Tanzania, His Excellency John Joseph Pombe Magufuli. We offer our condolences to the government and all citizens of Tanzania and his family.
Dr. John Joseph Pombe Magufuli was known for his outstanding and unique leadership where his legacy was built on hardwork, accountability and patriotism. During his tenure, he worked hard to ensure provision of public services is highly improved, public servants conducts are of highest integrity and under-privileged are not left unheard. We also recognise and appraise his efforts to oppose corruptions and misuse of public resources, within all sectors.
We sympathise with his family, the government of Tanzania and the nation as whole.
Rest in peace our brave leader!